My Blog
Posts for: February, 2018
By Dr. Bob Davidson, DDS, PC
February 17, 2018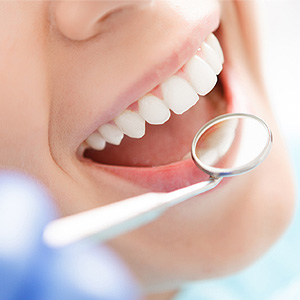 Acquired Immune Deficiency Syndrome (AIDS) jolted our collective consciousness in the 1980s. The deadly disease caused by the human immunodeficiency virus (HIV) had no known cure and, at the time, no effective treatment.
HIV is a retrovirus, a virus with a genetic makeup and reproduction system differing from other kinds. After taking up permanent residency in the body, HIV begins "hijacking" the replication process of cells in the body's immune system and replacing it with a copy of its own. This destroys the cells' ability to protect the body from hostile organisms. As the virus affects more and more cells, the patient's condition ultimately develops into AIDS.
An estimated 35 million people worldwide (1.2 million in the U.S.) are currently infected with the virus. Thanks to new antiretroviral drugs, though, HIV can be kept from accelerating into AIDS. While their condition remains serious, many HIV positive patients can now live long and relatively normal lives. Even so, having the virus requires them to pay close attention to their health, including their mouth.
Even while stalled from becoming AIDS, HIV can still cause oral problems for 30 to 80% of patients. The fungal infection candidiasis (also known as thrush) is the most common of these problems, which appears as lesions, cracking skin or creamy white patches on the tongue or palate that easily bleed. Patients also have higher risks for dry mouth, oral cancer and periodontal (gum) disease.
HIV positive patients must practice diligent daily oral care and see their dentist for checkups regularly. Prevention, early diagnosis and treatment can keep gum disease and other damaging conditions under control. Monitoring oral health is also important because certain mouth conditions could be an early sign the infection is entering a new advanced stage in the body that requires additional attention.
Keeping vigilant in all aspects of health is a way of life for someone with HIV. Such vigilance, though, can help them maintain a healthy mouth and even prolong their life.
If you would like more information on how to manage oral care with HIV, please contact us or schedule an appointment for a consultation.
By Dr. Bob Davidson, DDS, PC
February 02, 2018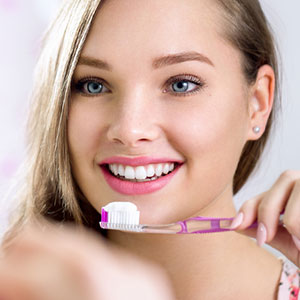 It's a big transition when your child enters college — for both of you. You may find "cutting the apron strings" a little rocky at times.
But like most parents, you'll soon condense what you still want your college kid to do down to a few major habits and choices. Be sure to keep health, diet and lifestyle choices on that list, areas which could have the most effect on their long-term health and well-being.
That should include dental care. Hopefully, they've already developed good hygiene habits like daily brushing and flossing and regular dental visits. But, on their own now, they're faced with other choices that could affect their dental health.
For example, eating a balanced, nutritious diet is necessary for a healthy mouth. That includes limiting sugar intake, especially when snacking. Disease-causing oral bacteria thrive on carbohydrates like sugar. These bacteria also secrete acid, which at consistently high levels can erode tooth enamel.
Tobacco smoking and excessive alcohol affect teeth and gums because both can inhibit secretion of saliva. Besides containing antibodies that fight infection, saliva also neutralizes mouth acid. A dry mouth caused by these habits, could put their mouth at higher risk for disease.
Your college student might also be influenced by the fashion of their peers to display piercings. Mouth piercings with lip or tongue hardware in particular can damage teeth. The constant movement and friction erodes enamel or may even cause a tooth fracture. If possible, try to steer them to self-expression that poses less risk to their dental health.
There's one other area that, believe it or not, could impact dental health: sex. While each family handles this particular subject differently, be sure your child knows that some forms of sexual activity increase the risk for contracting the human papilloma virus (HPV16). Among its many destructive outcomes, HPV16 profoundly raises the risk of oral cancer, a rare but deadly disease with a poor survival rate.
Going from home to college is a big step for a young person — and their parents. As a parent, you can help steer them to practice good habits and make wise choices that will protect their lives and health and, in particular, their teeth and gums.
If you would like more information on helping your college student maintain their dental health, please contact us or schedule an appointment for a consultation. You can also learn more about this topic by reading the Dear Doctor magazine article "10 Health Tips for College Students."